Safeguarding & Internet e-safety
Safeguarding
The Designated Safeguarding Leads at Corsham Primary are:
Mrs Lindsay Fry, Head of School, Pound Pill
Mrs Kerry Parker, Head of School, Broadwood
Deputy Designated Safeguarding Leads at Corsham Primary are:
Miss Rebecca Palmer, Deputy Head at Pound Pill
Mrs Sophie Ridout, Deputy Head at Broadwood
Safeguarding the welfare and well-being of our pupils, and protecting them from harm is our prime concern at Corsham Primary School.
Safeguarding encompasses issues such as child protection, pupil health and safety, online safety, bullying/cyber-bullying, appropriate medical provision, drugs and substance misuse. These areas have specific policies and guidance, which can be found on this page.
Should you have any queries or wish to raise concerns, please do not hesitate to contact your Head of School or one of the Senior Leadership Team.
Mr Andy Gough (Chair of Governors) is the Safeguarding Governor for Corsham Primary School. You can contact him through the Clerk to the Governors at admin@corsham-pri.wilts.sch.uk.
For our safeguarding policies please follow the links below:
These are all available on our website or from the school offices.
Preventing Radicalisation in school
Building resilience in our young people and the promotion of fundamental British values is at the heart of preventing radicalisation. We do this by providing a safe place in which children can discuss issues, and we aim to give them the knowledge and confidence to challenge extremist beliefs and ideologies.
The Prevent duty is carried out under the Counter-Terrorism and Security Act 2015, which legally requires schools to take steps to prevent pupils from being drawn into terrorism. Corsham Primary takes this duty seriously and carries out the four main actions responsibly, namely: risk assessment, working in partnership, staff training and policies. If we assess a child as at risk, we refer to the Channel Programme, which focuses on providing support at an early stage to people who are identified as being vulnerable to being drawn into terrorism.
Senior staff have received WRAP training (Workshop to Raise Awareness of Prevent ) and have trained staff to familiarise them with the Prevent Duty. We recognise that we play a vital role in keeping children safe from harm, including from the risks of extremism and radicalisation, and in promoting the welfare of children in our care.
What we do if there is a concern
If we have a concern about a particular pupil we will follow the school's normal safeguarding procedures, including discussing with the school's designated safeguarding leads, and where deemed necessary, with children's social care.
We may also contact the local police force or dial 101 (the non-emergency number). They can talk to us in confidence about concerns and help us gain access to support and advice.
Mental Health and Well-being
You may find this guidance from Wiltshire Council Useful if you have any concerns about your child's mental health and well-being.
Use of photographic/video images
Corsham Primary recognises the benefits of using technology to enhance learning, capture experiences and embrace our ever-changing digital world. Pupils and members of staff often use digital media to record evidence of activities in and out of school. These images may then be used in presentations in subsequent lessons or in displays around the school.
Images may also be used to celebrate success through their publication in newsletters, on the school website and occasionally in the public media.
Corsham Primary complies with GDPR and requests parents/carers' permission before taking images of pupils. We will also ensure that when permitted images are published, children cannot be identified by the use of their full names.
In accordance with guidance from the Information Commissioner's Office, Parents and Carers are welcome to take videos and digital images of their own children at school events for their own personal use. To respect everyone's privacy, and in some cases protect vulnerable individuals, these images should not be published or made publicly available on any social networking sites, nor should parents/carers comment on any activities involving other pupils in the digital / video images.
Child Sexual Exploitation
Reporting procedures should you have any concerns that a child is at risk of harm, being abused or suffering from neglect.
Female Genital Mutilation - What to look out for
Private Fostering - What is it? What are our responsibilities?
Online Safety at Corsham Primary
We take Internet e-safety extremely seriously at Corsham Primary School. Internet safety lessons are built into PSHE lessons three times a year in every year group.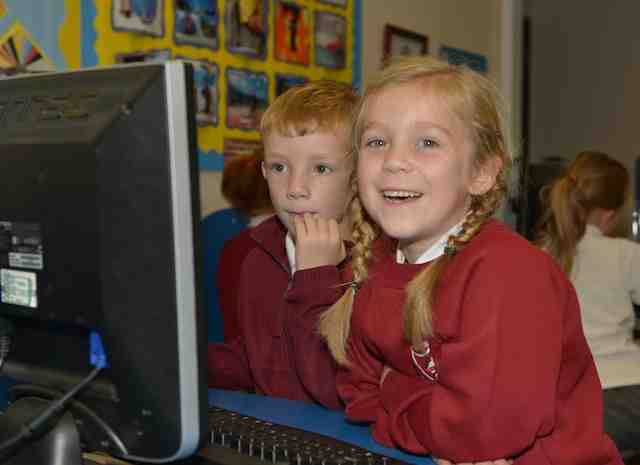 The Internet has become an important aspect of everyday life to which children need to be able to respond safely and responsibly.
At Corsham Primary School we believe that the Internet offers a valuable resource for teachers and children providing ways to communicate with others world-wide and initiate cultural exchanges between pupils. Access to the Internet offers both students and teachers vast, diverse, and unique resources and helps to raise educational standards. It supports the professional work of staff, enhancing the school's management information and business administrative systems.
The main reason that we provide Internet access to our teachers and students is to promote educational excellence by facilitating resource sharing, innovation, and communication. Access to online interactive learning spaces where pupils can access targeted learning and where they can publish their own learning, such as Merlin and Gogglebox are hugely beneficial to children, and encourage them to extend their learning beyond the classroom. However, for both students and teachers, Internet access at school is a privilege and not an entitlement.
There is always a small risk inherent with internet use that children may encounter inappropriate material on the Internet. The school will actively take all reasonable precautions to restrict pupil access to both undesirable and illegal material, as well as educate pupils to take appropriate action if they do come across such material.

Please be very careful when allowing pupils to use social networking sites such as Club Penguin, Moshi Monsters, Facebook, Bebo etc. Encourage your children not to publish personal information about themselves, and use the sites together. It is ideal to encourage children to use the internet on a computer situated in a family room.
What is Online Safety?
Online Safety can also be called 'internet safety', 'E-safety' or 'web-safety'. Online safety is often defined as the safe and responsible use of technology. This includes the use of the internet and also other means of communication using electronic media (e.g. text messages, gaming devices, email etc.).
In practice, online safety is as much about behaviour as it is electronic security. Online safety in this context is classified into three areas of risk:
Content: being exposed to illegal, inappropriate or harmful material
Contact: being subjected to harmful online interaction with other users
Conduct: personal online behaviour that increases the likelihood of, or causes, harm.
E-Safety Websites for Children
e-safety Information for parents/carers
Helpful information and websites: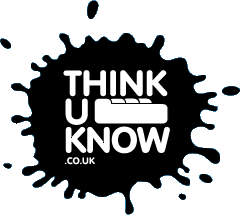 ThinkUKnow website - is the education programme from NCA-CEOP, a UK organisation which protects children both online and offline, giving E-safety advice for parents and carers.
Internet Matters website offer a Free Online Safety Guide designed to help parents get equipped with the right tools and tips to help their children start the school year safe online. A comprehensive resource for parents, carers and professionals for all internet safety related queries and questions.
DigiDuck - An E Safety story to share with all the family.
So You Got Naked Online booklet - What should you do if this has happened to you or someone you know?
PACE website - Child Sexual Exploitation (CSE), would you know whether your child was being sexually exploited?
Advice from the Childnet website about staying safe online.
NSPCC - How to stay safe online.
Vodafone Digital Parenting website - helping your family live a happy and safe digital life.